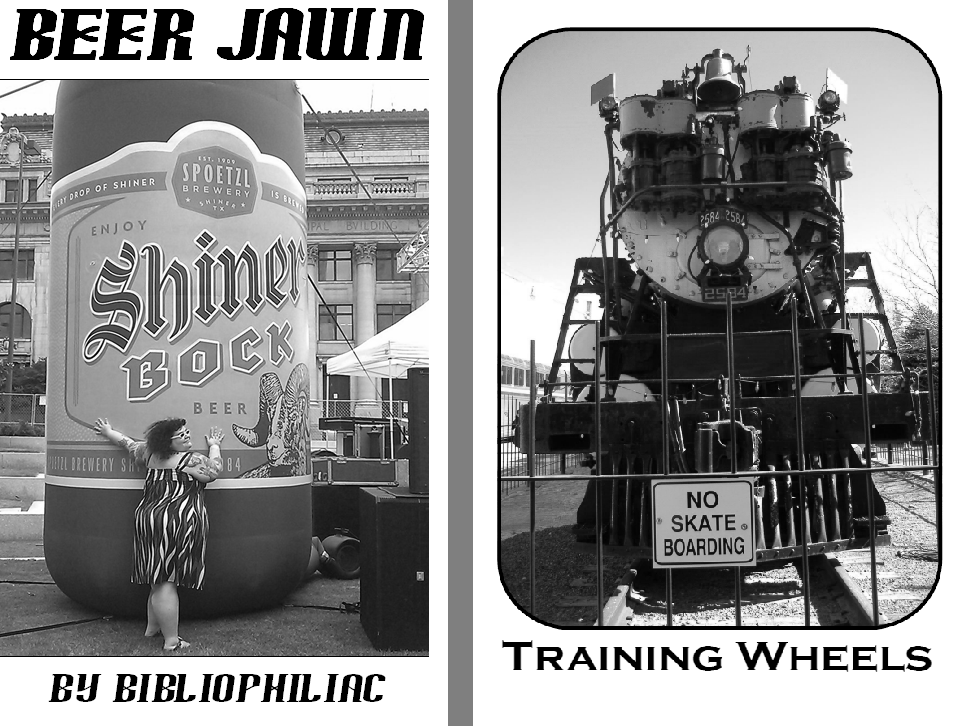 Training Wheels & Beer Jawn zines
$

5.00
---
---
Two zines in one -- WOW!
"Training Wheels" is my zine about a cross-country train trip I took via Amtrak. Follow my journey from Philly to Seattle, coach class all the way.
~~*~~
"Beer Jawn" is my zine about what it's been like learning about different kinds of beer from the perspective of an atypical Philadelphia beer drinker.